The Essential Patient and Staff Safety Checklist for Healthcare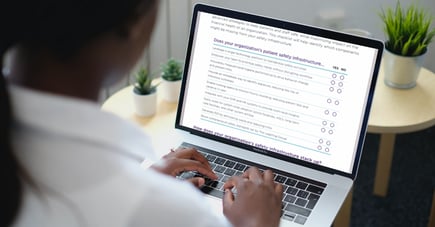 Healthcare executives are taking action to develop tech-driven safety strategies that reduce HAIs, increase efficiency, and protect the bottom line.
Our new Essential Safety Checklist simplifies what you need to know to build a safety infrastructure that helps you work towards checking all of the boxes.
Download the checklist today to:
Discover the core components of a tech-driven safety strategy
Assess where your current safety approach falls short
Identify technology solutions to help your organization meet safety goals
Learn real-world tactics to reduce HAIs and costs without changing workflows
Fill out the form to access your digital copy of the checklist.